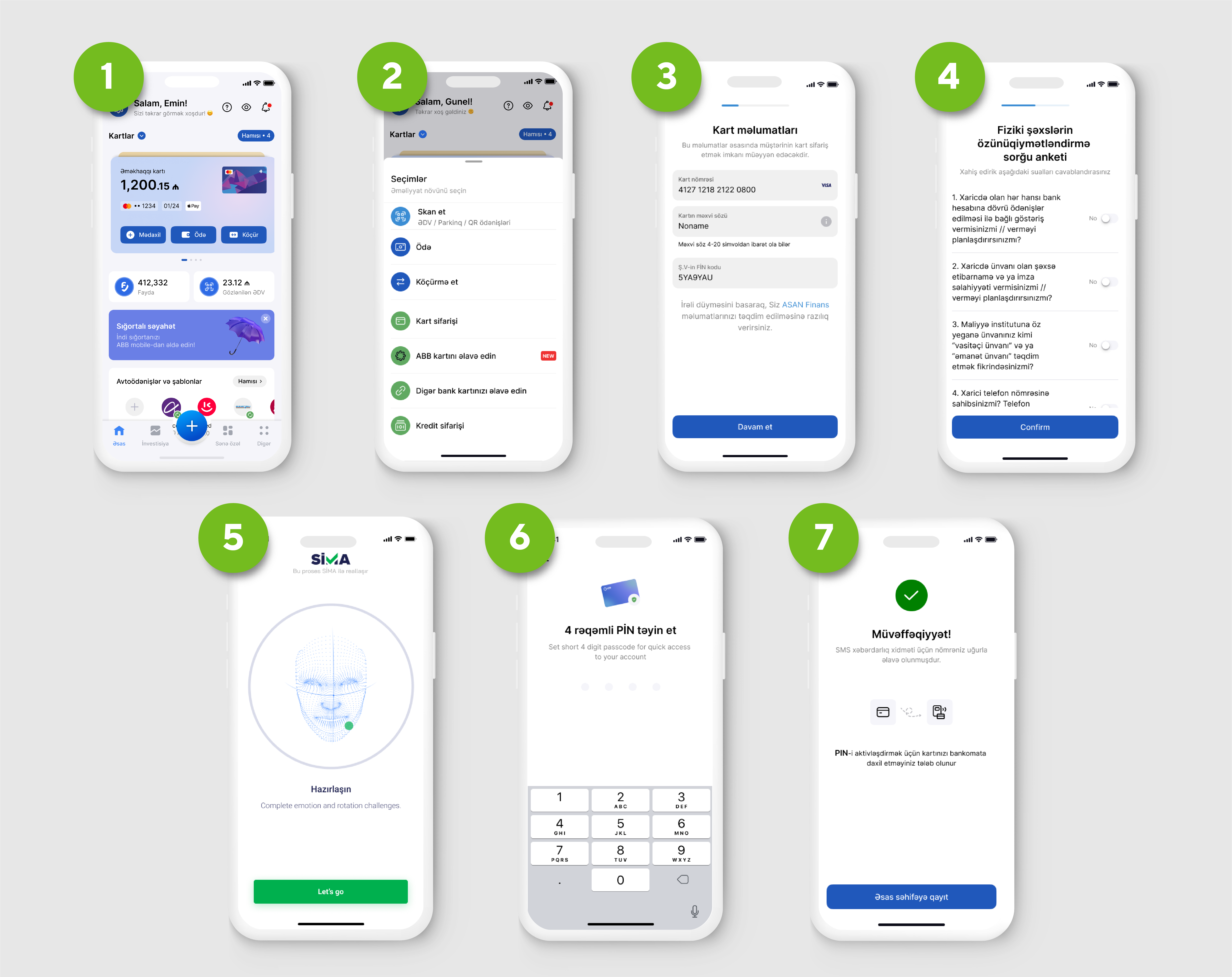 Follow the steps below to personalize your unnamed TamKart debet on ABB mobile:
Download and register in the ABB mobile app.
Click on the "+" sign in the app and select "Add ABB card."
Enter your card information.
Confirm your FATCA responses.
Sign the documents with your SIMA digital signature.
Set a 4-digit PIN.
After successfully adding your card, it will appear on the main dashboard of the app. To activate the PIN, simply insert your card into an ATM or complete a PIN-based transaction at a POS terminal.
Note: Each customer can only obtain one unnamed card.