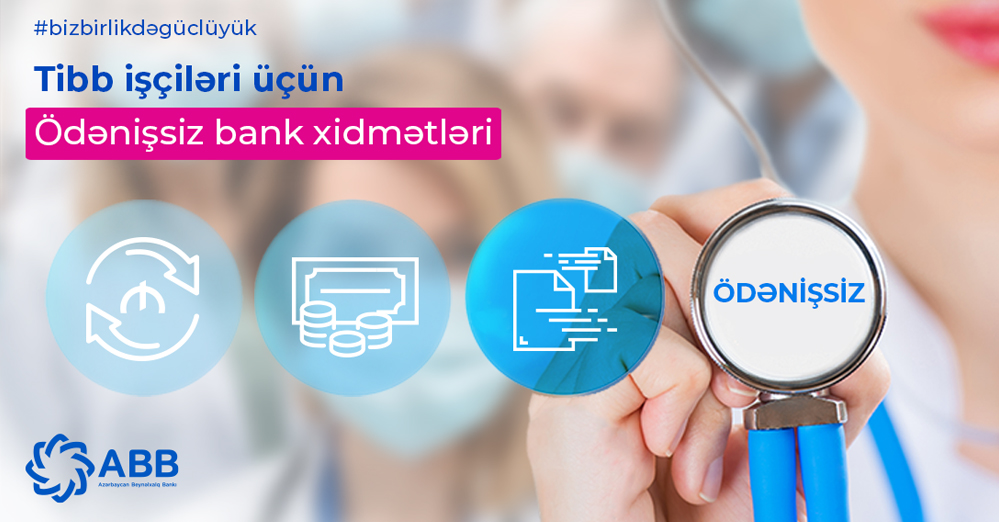 Free banking services for medical staff.
ABB has announced the launch of a new campaign on the occasion of April 7 World Health Day, in gratitude for the dedicated work of our medical staff fighting the COVID-19 pandemic.
Campaign duration: till the end of April.
Who can benefit: all medical staff of Azerbaijan.