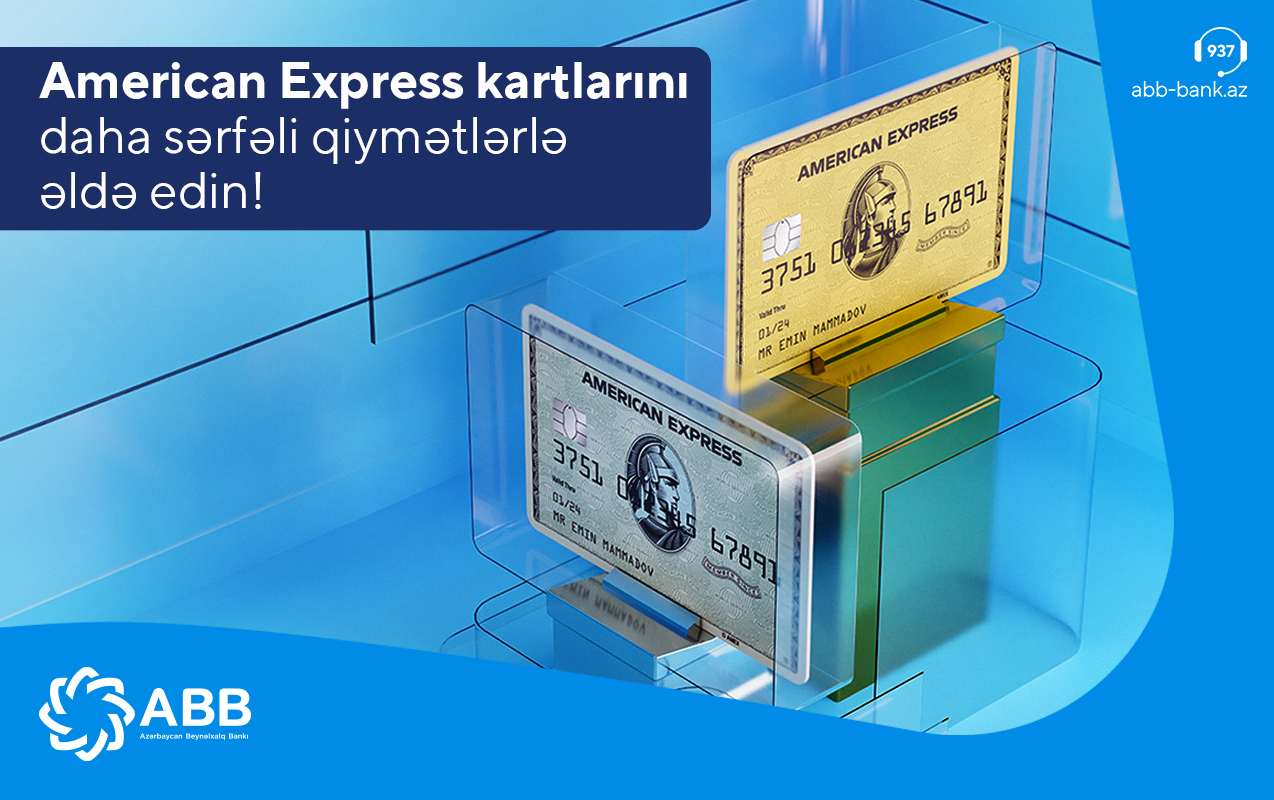 The Bank ABB, the only partner of the American Express international payment system in Azerbaijan, has created a great opportunity for those who want to have AMEX cards. During the campaign, you can get a 3-year AMEX Express Green card for only 30 AZN instead of 120 AZN, and an AMEX Gold card for only 150 AZN instead of 300 AZN. The campaign started on May 21.
During the campaign, AMEX Green card is offered free of charge to customers by depositing 100 AZN/USD. AMEX Gold card is offered free of charge to customers by depositing 500 AZN/USD. You can buy AMEX cards at a discount in all branches of the Bank ABB, as well as order them online. Free AMEX cards can be purchased at all branches. This campaign will last until July 21.
One of the biggest advantages of AMEX cards is that they give the owner big discounts in trade and service locations around the world. The customer also receives various discounts using American Express membership programs. In addition, with the help of the unique American Express Concierge service, which is available 24/7, it is possible to plan trips in advance and easily solve many travel problems (hotel, ticket, taxi booking, etc.) with the support of this personal assistant. You can get more information about AMEX cards here.